I am committed to visiting every school in Ward 5 and hearing what's top of mind for our school leaders, teachers, and parents. Stay tuned here to learn more about our upcoming visits.
School Visit #1:
Dunbar High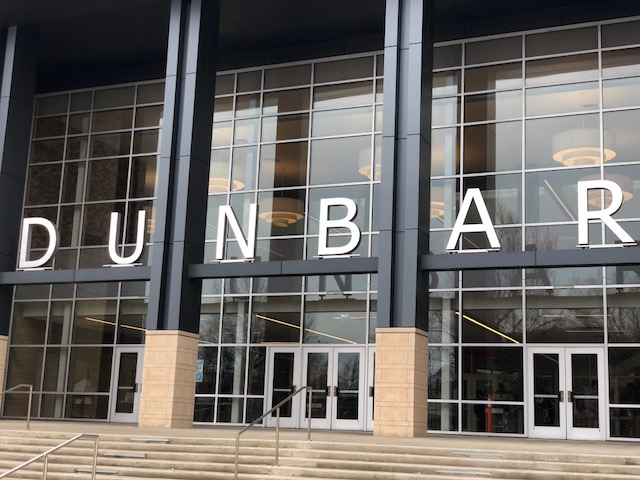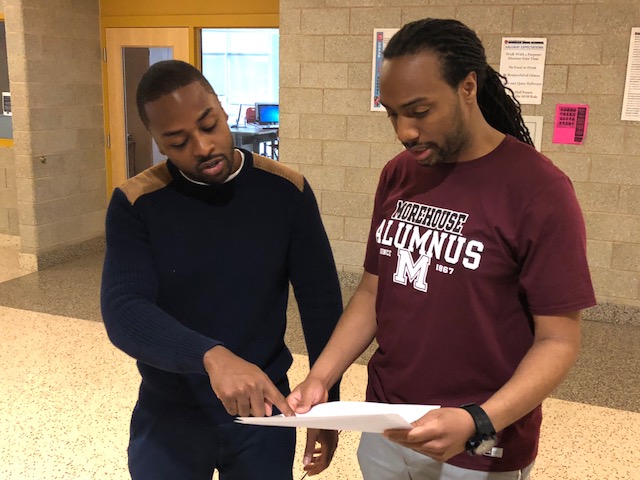 Wednesday, April 4, 2018
Today I had the opportunity to meet with and hear from leaders at Dunbar High School. They showcased the progress students are making in writing across content areas. I listened to what is top of mind for the school community and discussed ways I could potentially support.
Ward 5 Schools
Academy of Hope Adult PCS

Bridges PCS

Briya PCS

Brookland Middle School

Browne Education Campus

Bunker Hill Elementary School

Burroughs Elementary School

Carlos Rosario International PCS

Center City PCS - Trinidad

City Arts & Prep PCS

Creative Minds International PCS

DC Bilingual PCS

DC Prep PCS - Edgewood Elementary School

DC Prep PCS - Edgewood Middle School

Dunbar High School

Elsie Whitlow Stokes Community Freedom PCS

Friendship PCS - Armstrong

Friendship PCS - Woodridge Elementary School

Friendship PCS - Woodridge Middle School

Harmony DC PCS - School of Excellence

Hope Community PCS - Tolson

Inspired Teaching Demonstration PCS

KIPP DC - College Preparatory Academy PCS

KIPP DC - Connect Academy PCS

KIPP DC - Northeast Academy PCS

KIPP DC - Spring Academy PCS

Langdon Elementary School

Langley Elementary School

Latin American Montessori Bilingual PCS

Lee Montessori PCS

Luke C. Moore High School

Mary McLeod Bethune Day Academy PCS

McKinley Middle School

McKinley Technology High School

Mundo Verde Bilingual PCS

Noyes Elementary School

Perry Street Preparatory PCS

Phelps Architecture, Construction and Engineering High School

Rocketship PCS

Shining Stars Montessori Academy PCS

The Children's Guild DC PCS

Two Rivers PCS - Young

Washington Leadership Academy PCS

Washington Mathematics Science Technology PCHS

Washington Yu Ying PCS

Wheatley Education Campus

Youth Services Center